[Hover over the album to see all photos]
That was a very short tour. We had only two days. So we decided to spend one afternoon in Helsinki and the other day in Tallinn, the Estonian Capital.
There were other three batchmates; two from Nepal and one from Vietnam. Altogether we were four.
We boarded the early train to Helsinki on Saturday, 13.10.2018, from Joensuu. Thinking we could talk to each other easily during the travel, we reserved the face-to-face seats. When we reached inside our coach/cabin, the seats were face-to-face seats, but two of them were on the left side of the aisle facing forward and two on the right facing backwards. 😂 We did not notice how the seats were arranged, but only looked for the face-to-face seats!! And that was that.
In Helsinki, we met a colleague of one of our friends, who has been living there for many years. He guided us to the most worth visiting places in Helsinki. All thanks to him we did not need to spend much time finding the sites we had planned to visit.
In the evening, we boarded a ship from the port of Helsinki. After spending half an hour inside the cabin, I thought of going out and watching the Baltic sea. Envisioning the Titanic scene in mind – hair fluttering in the wind – I went towards the back of the ship. But as soon as I stepped out of the door, the wind nearly blew me away!!😂  Anyway, the first experience with the ship also became memorable.
The next day, in Tallinn, our main aim was exploring The Old Town; a UNESCO world heritage site. We collected the town map from the Port of Tallinn and started our journey.
In the afternoon, while we were sitting near a park and trying to figure a route to a museum (or church, I forget), a quinquagenarian lady came nearby and informed us that we could find beautiful girls in Tallinn :). She also asked where we came from and some other things. We did not care about her presence that much, so she moved away. But later, when we were ready to move, we saw her sitting on a bench nearby. I just went to her and asked about the specific area that beautiful girls could be found (actual intention in asking was not on finding such area). She told that it was quite far and we had to go by bus/metro. She showed the bus/metro route in our map and told that she could take us up to the station if we gave her some beer. Now we knew the story behind her information on beautiful girls.
In the afternoon, we had to go to the McDonald's and eat something before using their restroom because we could not find public restrooms. Later we found one in the Tammsaare park which cheated us. We inserted the coin but it neither let us open the door nor returned our coin. 😂 (Maybe that was not functional. But we did not know)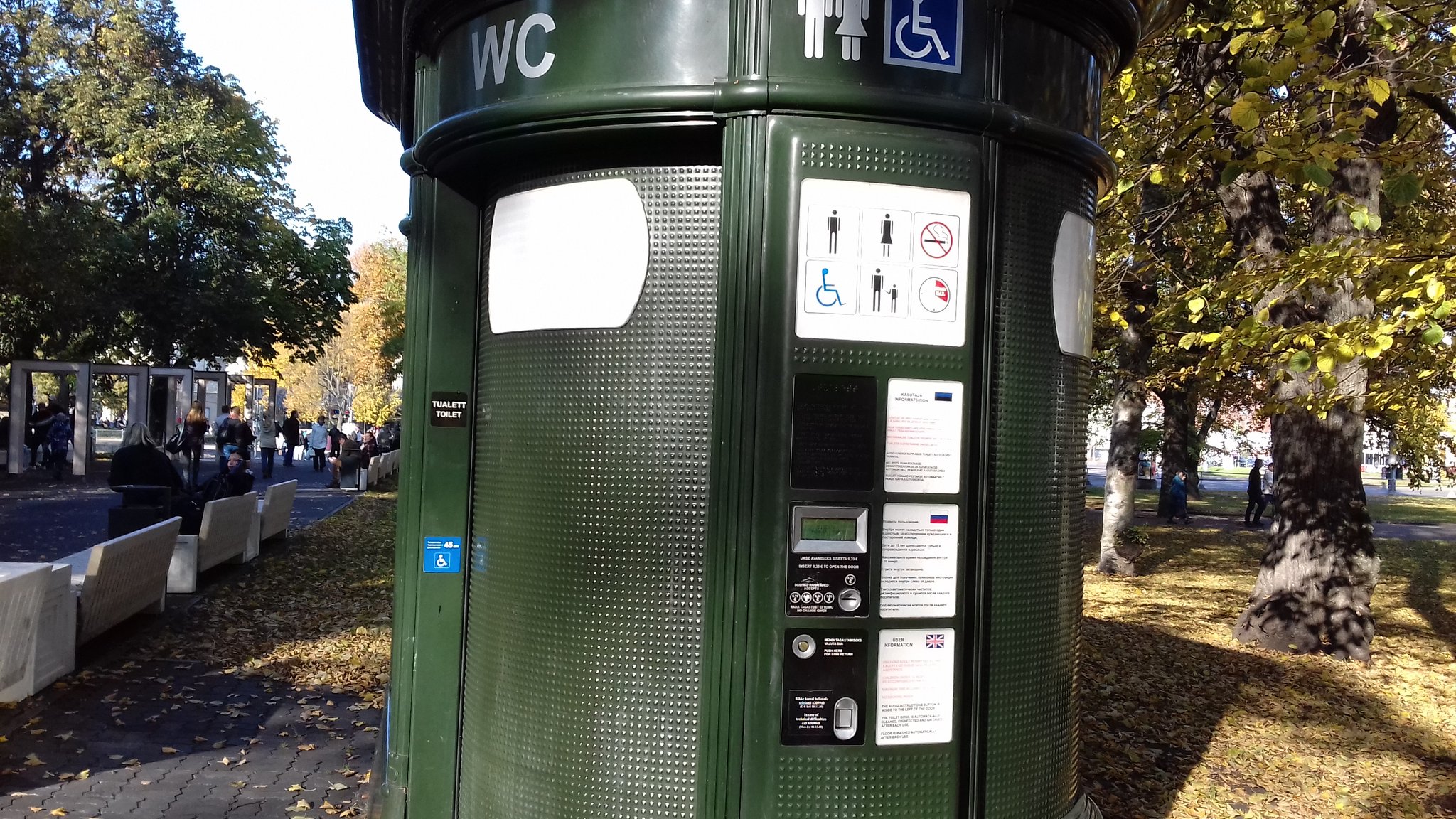 And in the evening, we returned to the port of Tallinn and back to the port of Helsinki. We caught our night bus from Kamppi.
But the story hasn't ended. A guy was sitting in one of our seats and claiming it as his seat. Because I was sure that was our seat, I asked if he was on the right bus. And he got angry with me. I never knew that asking somebody if they were on the right bus was that rude :). Later, he himself admitted his mistake and went to his seat.
I fall asleep. In my dreams, I was travelling towards Helsinki, not Joensuu!! 😉